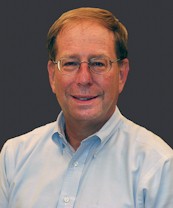 Steven A. Markowitz – CEO

Steve Markowitz has over 25 years experience as a senior level executive with Allen Organ Company (). Allen, located near Allentown, Pennsylvania, is the world's largest manufacturer of digital organs. It was the first company to produce digitally sampled musical instruments with pioneering patents for this technology.

Following graduation from Pennsylvania State University, Steve joined Allen Organ Company and was responsible for licensing its pioneering patents worldwide. In addition, he managed and grew Allen's international sales division, developing relationships worldwide.

In 1991, Steve became president of Allen. In the mid-1990s, Markowitz spearheaded a diversification strategy outside of its core musical instrument field. This included the acquisition of a data communications company, Eastern Research, Inc. (ERI), becoming its CEO until divestiture in 2006. During this period ERI grew from approximately $3 million to over $60 million in sales before being sold to Sycamore Networks.

In 2006, Markowitz took Allen Organ Company private after being a publicly traded company for over 40 years and remains president.